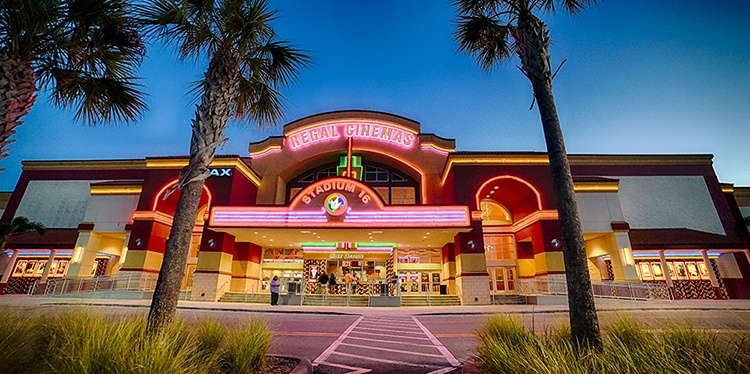 Regal Cinemas
Regal, a subsidiary of the Cineworld Group, operates one of the largest and most geographically diverse theatre circuits in the United States! We are committed to being "The Best Place to Watch a Movie!"
Regal Crown Club Rewards Your Love of Movies!
Join the Regal Crown Club and get rewards just for going out to the movies! Every time you make a purchase at a Regal theatre, you'll earn credits. Use those credits to get movie-themed merchandise, upgrades to your theatre experience, and more! And Regal Crown Club is completely free, so it's no cost and all reward!
Member Exclusive Deals!
Members enjoy exclusive access to the best moviegoing deals we have to offer. On Mondays, you'll enjoy 25% off of candy and on Tuesdays you'll get 50% off of popcorn. Every Tuesday, attend Regal's Value Days to get tickets to any regular format movie for a discounted price. While you earn rewards, you'll also save money.
Visit More, Earn More!
With the Crown Jewel bonus program, you get even more credits for visiting more frequently. Every time you visit and buy a ticket to a unique showtime, Regal Crown Club will track those visits. As your number of visits increases, your Crown Jewel level will increase and you'll earn bonus credits each day you visit.
Emerald: After 6+ visits per year, receive 250 bonus credits.

Ruby: After 10+ visits per year, receive 500 bonus credits.

Diamond: After 20+ visits per year, receive 1,000 bonus credits.
** Contact us for private events as well!